MASUKUROUTO GLUTTONY

MASUKUROTO GLUTTONY has been developed to fish efficiently for longer periods of time.
Body shape allows you to easily adapt the speed and action to get more bites.
Action designed to arouse the fish's interest as it often changes due to a variety of external factors.
Slightly stronger action allows fish to be attracted by the lure and drive their impulse to bite.
---
Weight / Length
1.8g / 28mm
2.3g / 28mm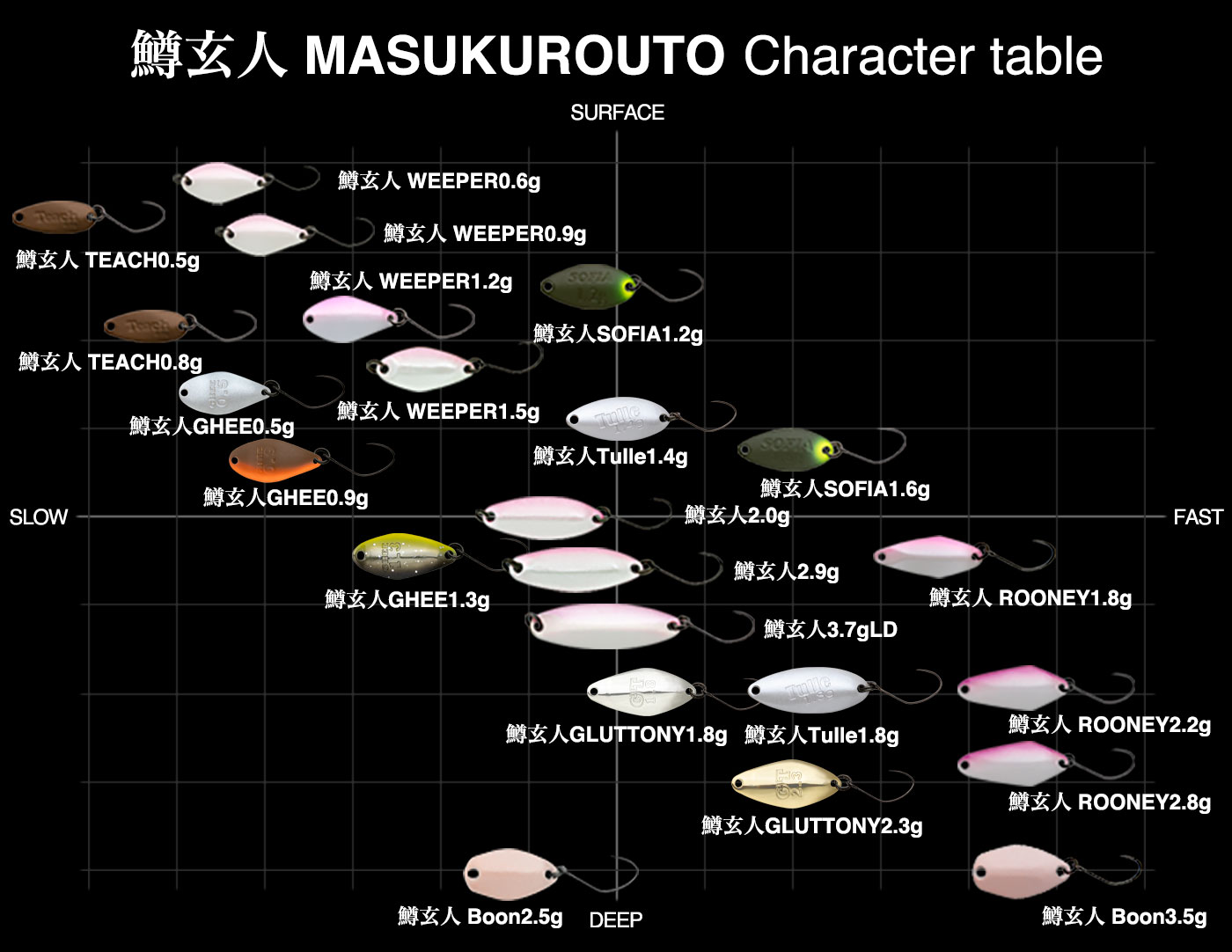 | | 1.8g | 2.3g |
| --- | --- | --- |
| 001 | ✓ | ✓ |
| 002 | ✓ | ✓ |
| 011 | ✓ | ✓ |
| 012 | ✓ | ✓ |
| 015 | ✓ | ✓ |
| 027 | ✓ | ✓ |
| 054 | ✓ | ✓ |
| 083 | ✓ | ✓ |
| 086 | ✓ | ✓ |
| 089 | ✓ | ✓ |
| 090 | ✓ | ✓ |
| 091 | ✓ | ✓ |
| 092 | ✓ | ✓ |
| 093 | ✓ | ✓ |
| 098 | ✓ | ✓ |
| 100 | ✓ | ✓ |
| 101 | ✓ | ✓ |
| 102 | ✓ | ✓ |
---