MEET

Deep crank bait for area trout fishing that covers a wide range from 0.2 to 2.5m.
Even on a dead-slow retrieve, it creates a strong sharp vibration and wobble action.
Its unique crank lip helps keep the lure in the target depth range.
A high quality lure that performs even in the toughest tournament scene.

Has 33MR-F that can target an offshore surface range to a 1.5 middle range effectively and at a good tempo.

Has 33DR-F that can target surface level to a 2.5m range with a dead slow technique.

The 29DR-SS slow sinking model allows you to target a wide range from surface to bottom.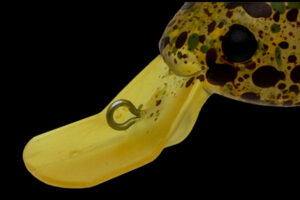 ORIGINAL CRANK LIP
COMPARISON

LEFT: MEET 33MR-F / RIGHT: MEET 33DR-F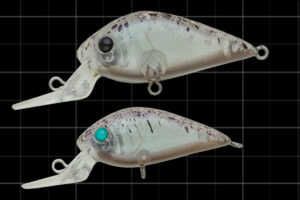 COMPARISON

AVOBE: MEET 33DR-F
BELOW: MEET 29DR-SS
---
| | | | |
| --- | --- | --- | --- |
| Model | MEET 33MR-F | MEET 33DR-F | MEET 29MR-SS |
| Type | Floating / Rattle | Floating / Rattle | Slowsinking / Rattle |
| Depth | 1.5m/ 2lb. | 2.5m/ 2lb. | 2.5m/ 2lb. |
| Length | 33mm | 33mm | 29mm |
| Weight | 2.7g | 2.8g | 2.2g |
HOOK SIZE
| | | | |
| --- | --- | --- | --- |
| Model | MEET 33MR-F | MEET 33DR-F | MEET 29MR-SS |
| FRONT | #7 | #7 | #8 |
| REAR | #7 | #7 | #8 |
| | |
| --- | --- |
| 109 | 321 |
| 343M | 359M |
| 373M | 379M |
| 380M | 386M |
| 401M | 402 |
| 405 | 406M |
| 407M | 408M |
| 409M | |
---